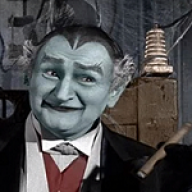 Dec 1, 2020
7,397
6,108
113
Was started a bit ago because I hadn't done cannabis in hydroponics at all, let alone a tent. So it's been some long weeks (months....omg) of finally getting some seedlings out of sprouting material and into hydrostone deep water culture.

My seed starter was a 50/50 perlite/vermiculite mixture which seemed fine for starting material. I'd use it again. My only problem was I used those large solo cups (plastic 16oz red drinking cups - beer pong). It took a long time for the roots to establish enough to let the plant build. In the future when I start a second crop I'll either use a smaller solo cup (shot glass size) or try to find some other non-organic starting medium.

Of course, being bag-seed there were also several starts which resulted in a male. We now have two females (I'm pretty sure!).

They're about 12" tall and both have been topped at one point. In fact I was just commenting it may be time to flip them to a 12/12.

The biggest concern is lack of humidity. It's dead mid-winter and the heat pumps are just drying everything out. So I've had to acquire a small ultrasonic cool humidifier. This has worked wonders.

Next up on the hit list is the blower, which I've come to find out shouldn't be used in conjunction with the variable speed dial I purchased. Not only is the blower loud but it actually moves more air then I need without the speed dial. That also exacerbates the humidity problem. The good news is I vent directly to the outside so a charcoal filter isn't really needed (it's Canada smell be dammed). That means I should be able to get away with an smaller, quieter, inline fan meant for household ducting assistance.