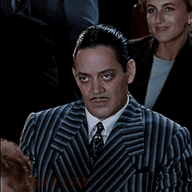 Grammar Fascist
Staff member
Dec 1, 2020
10,309
6,026
113
So the wife is interested in a new car. We've been kicking the idea around for months. She mentioned maybe an SUV since we have the big dog, so I went to a friend of mine in the UK who writes about cars. He tests drives them all the time and is a real writer.
For anybody interested, here's a shameless plug for my friend
Mr. Phil Huff and his site Front Seat Driver.
So anyway, he mentions the Subaru Forrester. I'm looking at it and it looks right up our alley. So we looked at one. Drove one. We get out, want to think it over.
So she says today: We can't do it.
I ask why.
No turbo. I have to have a turbo. It's your fault. You need to find me something with trunk space, dog space and a turbo.
She's gone full blown Jeremy Clarkson on me. "Powerrrrrrrrrrrrrrrrrrr"