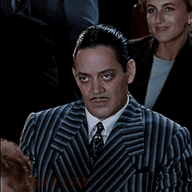 Grammar Fascist
Staff member
Dec 1, 2020
9,984
5,842
113
About "privacy" on this site:

Anything posted here is public. If you want to keep something private, either don't post it at all or send it in a Private Message. You can "tag" (read as invite) as many people to that private message as you want.

Odds are, nobody will find any of this as most of our past members are no longer active. As long as you don't create a new thread with a thread title regarding what you're posting, it would be very long odds for anybody to come across it, so I wouldn't worry too much about it.

When the time comes though that you want to publish it, then that would be when you create a new thread in the main "Wargaming" section and post it. Then I can sticky it and share it out on social media as can others and it spreads that way.