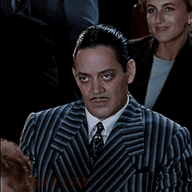 Grammar Fascist
Staff member
Dec 1, 2020
7,886
4,743
113
OK, it's all on order and will be picked up either later today or tomorrow.
But first, I'd really like to harp on about how impressive my current computer actually is. It's a Dell XPS 8300. First generation i7 processor. I bought it in May of 2011, over 10 years ago. The only upgrades done to it were memory (32 gigs @ 1333 mhz), power supply (650 Watt EVGA Bronze) and video card (EVGA 960 GTX SSC 4GB).
It's been a hell of a ride. Well done, Dell.
And now, meet the new boss - same as the old boss:
Processor: 10th Generation Intel Core i7 - 10700K
Board: MSI Z490 A Pro
Memory: 32 GB Dual Channel Crucial Ballistics DDR4 @ 3600 mhz
Hard Drive: Samsung 2TB 970 EVO Plus M.2 NVMe Solid State
Case: MSI MPG GUNGNIR 110R
And I'll be moving over my power supply and 960 GTX to complete it. Should be good enough to go another 10 years. (I'll upgrade the video card probably in a year or two.)