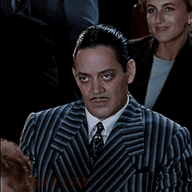 Grammar Fascist
Staff member
Dec 1, 2020
9,984
5,842
113
I'm gathering coal is the new gold?
Back when I was still playing, they (being typical Wargaming) made this new feature of clan bases. What it was is you join a clan and you earn materials to help build your base with. The better your base was the more bonuses you got in game.
I used to play with this guy, I can't for the life of me remember his name but I know he changed it to Sinks_Ships or something like that, who made a clan and 5 or 6 of us joined it. We were pouring all our materials into the base (coal, steel, there were other things as well) and you build different parts of the base with it.
Suddenly one day, I logged in and it was gone. There was no clan, his name was changed and that was that. That was pretty much the beginning of the end for me with WoWS. I finally quit for good a few months later and haven't played since.
So the idea that you buy ships for materials tells me that the base thing never really worked out so they scrapped it and decided that you can build a ship (buy a ship) if you have enough materials.