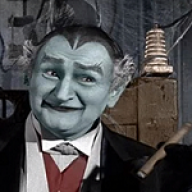 Dec 1, 2020
7,210
5,998
113
July 10th Vote tally sheet

www.senate.gov
"On July 10, 1861, Daniel Clark of New Hampshire offered a resolution to expel ten southern senators who had failed to appear for the emergency session. Clark accused the absent members of supporting the "conspiracy for the destruction of the Union and Government."
The Clark expulsion resolution passed with a final vote of 32-10. Among the fifteen members whose votes were not recorded on the official tally sheet featured here were ten southerners whose absence from the chamber prompted Clark's resolution.
With the required two-thirds of the Senate voting in favor, the resolution passed, expelling: Senators James Mason and Robert M. T. Hunter of Virginia; Senators Thomas L. Clingman and Thomas Bragg of North Carolina; James Chesnut, Jr., of South Carolina; A. O. P. Nicholson of Tennessee; William K. Sebastian and Charles B. Mitchel of Arkansas; and John Hemphill and Louis T. Wigfall of Texas."