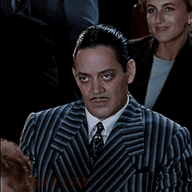 Grammar Fascist
Staff member
Dec 1, 2020
9,984
5,842
113
And I have to say, I've been having a bit of fun. I decided to log in because of all the specials they're having and I gave destroyers a good, honest try. They're ridiculously fun when you get it right.

I'm still a novice at them at best, but now I see how LOL funny it is to be a destroyer, out in the open, just 8 KM from a battleship, making him do the neutron dance around a salvo of torpedoes every 45 seconds and be completely invisible to him the entire time.

It's such a completely broken mechanic that it's laughable.

The only issue is, if you make one little mistake you're done because you can't really take a hit that well.

At any rate, I've showered twice and gotten a tetanus shot. I still feel dirty, but there it is.