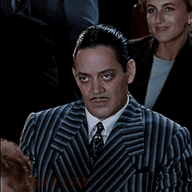 Grammar Fascist
Staff member
Dec 1, 2020
5,720
3,711
113
Answer me guys, am I wrong about this ? Am I figuring this wrong?
The youngest man to ever be president was Teddy Roosevelt. He was 42. But that was only because McKinley was assassinated.
JFK was the youngest guy ever elected. He was 43.
So yeah. It doesn't speak well that a good many of our latest presidents have been ancient.
Joe Biden - 78
Donald Trump - 70
George H.W. Bush - 64
Ronald Reagan - 69
Every one of these guys are so old that they had grandchildren when elected. How on earth can people that old have the first idea of where the country is at that moment, let alone where it's going?
The only thing they can tell you is where it's been and the way things were. Both past tense.
Meanwhile, our youngest presidents were real leaders and the country did quite well under their leadership:
Theodore Roosevelt - 42
John F. Kennedy - 43
Bill Clinton - 46
Ulysses S. Grant - 46
Barack Obama - 47
What we find is that the younger, the better.
Oh, and other than Trump our worst president ever was of course James Buchanan. He was 65 when he was elected.