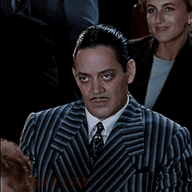 Grammar Fascist
Staff member
Dec 1, 2020
6,082
3,899
113
God damnit to hell.
Michael McCabe, Oakland County undersheriff, said a teacher is among those injured and the shooting "lasted five minutes."
Three students were killed Tuesday and six other people were wounded in an afternoon shooting at Oxford High School, Oakland County Undersheriff Mike McCabe said.​
​
The shooter, a 15-year-old sophomore, is in custody, McCabe added during a news conference. He is not injured.​
​
"Deputies confronted him, he had the weapon on him and deputies took him into custody," McCabe said, adding the weapon was a semi-automatic handgun. "The whole thing lasted five minutes."​