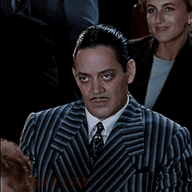 Grammar Fascist
Staff member
Dec 1, 2020
9,948
5,823
113
Original Author:

Shadora​
February 19, 2018
Part IV: "Going Belly Up"​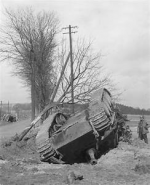 (Photo courtesy of United States Air Force)
This is the final installment of Wargaming: From Tanks to Banks, The Untold Financial Story (Part IV of IV) "Going Belly Up." Thank you for reading and I hope you enjoyed the series. I know it has been a lot of fun for me. In Part IV we will estimate what the WG income statement for 2017 looks like. It's not pretty and is no doubt down from last year and the year before. Heads will roll once the final tally comes in, but it looks like they already have with all of the changes to the company structure over the past twelve months. Servers have been consolidated and offices have been shut down or relocated. They are on a cost saving spree these days it seems, and this income statement will reveal why.
Like a tank flipping when you hit a pebble with the new horrible game physics, this company is doing everything within its power to find ways to lose money. From spending $32 million to still have no idea what eSports is, to making games they know nothing about (Master of Orion) that bomb miserably. WG has been hellbent on shoveling money into a barn fire and watching it burn like a bunch of drunken sailors. But now that the faucet is getting clogged they are starting to pinch pennies.
We're thrilled to announce the return of GamesBeat Next, hosted in San Francisco this October, where we will explore the theme of "Playing the Edge." Apply to speak here and learn more about sponsorship opportunities here. At the event, we will also announce 25 top game startups as the 2024 Game...

venturebeat.com
I firmly believe if not for the Christmas "Gift/Loot Boxes," WG would have lost money this year. I estimate that they made roughly $40 million worldwide with loot boxes and those figures are included in each server's financial total. Lord knows they didn't make any money on the Black Friday Feast Package. Anyone who bought that bag of shit could have just given the money to a beggar on the street pretending to have no legs because he would have spent the money better (wine, women and song).
All server revenue estimates are based on the formula from these two websites:
http://wot-news.com/stat/server/us/norm/en
http://ftr-wot.blogspot.com/2013/05/how-much-does-wg-earn-from-various.html
The number of active players per week is the most important stat in my opinion and I used the updated values for 2017 along with the formula for how much people spend on each server for the game. WG CEO Victor Kislyi once said only 25% of players ever spend anything on the game. I lowered this to 22.5% due to players leaving the game who were experienced and most likely paying customers and also due to the frustration people are having with the game. This is due to years with no new standard battle maps and the mostly bottom tier MM patch which has hurt tier eight game-play and likely their tier eight premium sales.
I had to do educated guesses on World of Warships and World of WarPlanes based on server population and similar demographic spending habits of each region. WoWPs is doing very poorly and there is a good chance they will discontinue the game at some point in the near future.
The Master of Orion estimates are based off of Steam sales for the newest version which totaled $6.5 million since 2016. They also sell earlier versions for which the numbers aren't listed and are hard to figure out, so I might be slightly generous on the Master of Orion number which includes all versions of the game since WG bought the license from the Atari bankruptcy.
Research and Development and Selling General and Administrative expense include the salaries of all employees and any material costs like rent etc. for these functions. I looked up the average salaries of employee types the company hires and estimated that two-thirds of them are in R&D, while the other third is in SG&A. The Non-Recurring Events expense is the cost of moving servers, closing offices and hiring new people. The Cyprus tax rate is 12.5% and is the Income Tax Expense number. Hellenic Bank lost .20 cents a share in 2017 and WG owns almost 50 million shares, so they lost close to $10m on paper. I included this in Operating Expenses because I ran out of room on my table. It should be under Non-Operating Gains and Losses category but you get the idea.
2017 was a close call and a warning shot. It was, unlike the out of control RNG in-game, a realistic look at a company whose expenses went hog wild. They are coming back down to earth now and are getting serious on saving money across the board and hoping the players stick around after the HD update in March. This update may tax the computers of many of its players, possibly sending them off to other games, so there more risk in this update than any other update in the past. 2018 will be a make or break year for WG. Will populations continue to drop or will there be a rebound? Only time will tell, so let's have a look (all numbers in thousands, so add three zeros).
| | |
| --- | --- |
| | ​ |
| Income Statement (in thousands)​ | ​ |
| ​ | ​ |
| Revenue​ | ​ |
| World of Tanks (servers)​ | ​ |
| Russian​ | 194,884​ |
| EU​ | 77,142​ |
| NA​ | 34,249​ |
| SEA​ | 4,107​ |
| ​ | ​ |
| World of Warships​ | 35,000​ |
| ​ | ​ |
| World of Warplanes​ | 1,500​ |
| ​ | ​ |
| World of Tanks Blitz​ | 18,400​ |
| ​ | ​ |
| Master of Orion Series​ | 4,000​ |
| ​ | ​ |
| All Other Revenue​ | 4,000​ |
| ​ | ​ |
| Total Net Revenue​ | 373,282​ |
| ​ | ​ |
| Operating Expenses​ | ​ |
| ​ | ​ |
| Research and Development​ | 238,000​ |
| ​ | ​ |
| Selling General and Administrative​ | 103,000​ |
| ​ | ​ |
| Others (including $9.89m loss HB share-value)​ | 12,000​ |
| ​ | ​ |
| Non-Recurring Events​ | 1,500​ |
| ​ | ​ |
| Total Operating Expenses​ | 354,500​ |
| ​ | ​ |
| Operating Income or Loss​ | 18,782​ |
| ​ | ​ |
| Income From Continuing Operations​ | ​ |
| ​ | ​ |
| Income Before Tax​ | 18,272​ |
| ​ | ​ |
| Income Tax Expense (12.5% Cyprus TR)​ | 2,284​ |
| ​ | ​ |
| Net Income​ | 15,988​ |