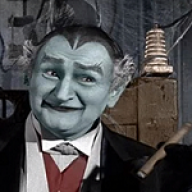 Dec 1, 2020
2,752
3,088
113
RICHMOND, Va. (WRIC)- It was a historic day in Virginia politics as bills to legalize marijuana, abolish the death penalty and eliminate several mandatory minimum sentences passed in the General As…
www.wvnstv.com
RICHMOND, Va. (WRIC)- It was a historic day in Virginia politics as bills to legalize marijuana, abolish the death penalty and eliminate several mandatory minimum sentences passed in the General Assembly.

These votes are a big step forward but it's not the end of the road...

The House and Senate passed bills on Friday to legalize retail marijuana sales starting in January of 2024. The vote puts Virginia on the path to becoming the first state in the south to take this step.

Sales will be restricted to adults 21 and older. Identification checks will be required and advertising will be limited to minimize youth exposure. The bills also call for robust substance abuse awareness campaigns.

Penalties remain in place for juvenile possession, driving under the influence, public consumption and illicit sales.

The delayed enactment will give the Commonwealth time to stand up a brand new agency called the Virginia Cannabis Control Authority.