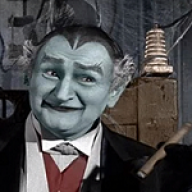 Dec 1, 2020
6,520
5,585
113
A judge on Friday unsealed a transcript of former President Donald Trump's deposition in the defamation lawsuit he's facing from E. Jean Carroll, and it shows him getting tripped up on the very first question.As flagged by Politico's Kyle Cheney, the transcript shows that an attorney...
www.rawstory.com
..the transcript shows that an attorney representing Carroll asked Trump about a social media post he made in which he accused Carroll of getting "paid by a radical, left-leaning publisher to say bad an untrue things."

The attorney then asked if Trump could specify which publisher he was talking about.
"No," Trump replied. "I just heard it was a publisher that did some very bad books on us."
"I'll represent to you that her publisher was Harper Collins," the attorney informed him.
"Yeah and they haven't been great," Trump shot back.
The attorney then informed Trump that Harper Collins published the book written by his son-in-law, Jared Kushner.
"Could be, but they published some very bad ones too," Trump insisted.
Smrt like Homer!