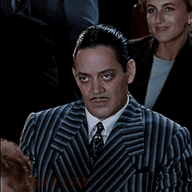 Grammar Fascist
Staff member
Dec 1, 2020
6,082
3,899
113
So I was just reading through some of what
Truth Social
, Trump's new social media site, is making you agree to in order to sign up. On the very first page of the
Terms of Service
, you see this:
PLEASE READ SECTIONS 17 AND 18 BELOW CAREFULLY AS THEY CONTAIN A BINDING ARBITRATION AGREEMENT AND A CLASS ACTION WAIVER, WHICH MAY AFFECT YOUR LEGAL RIGHTS.​
Frankly, I wouldn't bother signing up to any service that had that listed at the very top.
So you go down to section 17 & 18 and this is what you get:
17. DISPUTE RESOLUTION​
ANY DISPUTE, CONTROVERSY OR CLAIM YOU HAVE ARISING OUT OF OR RELATED TO THESE TERMS OF SERVICE, A BREACH THEREOF OR YOUR USE OF THIS SITE SHALL BE EXCLUSIVELY SUBMITTED AND DECIDED BY BINDING ARBITRATION ADMINISTERED BY THE AMERICAN ARBITRATION ASSOCIATION ("AAA"). ANY LEGAL ACTION OF WHATEVER NATURE BROUGHT BY US AGAINST YOU MAY BE COMMENCED OR PROSECUTED IN THE STATE AND FEDERAL COURTS LOCATED IN BROWARD COUNTY, FLORIDA, AND YOU HEREBY CONSENT TO SAME, AND WAIVE ALL DEFENSES OF LACK OF PERSONAL JURISDICTION AND FORUM NON CONVENIENS WITH RESPECT TO VENUE AND JURISDICTION IN SUCH STATE AND FEDERAL COURTS.​
​
18. WAIVER OF CLASS ACTION​
NOTWITHSTANDING ANYTHING CONTAINED HEREIN, YOU AGREE TO ABSOLUTELY AND UNCONDITIONALLY WAIVE ANY AND ALL RIGHTS TO PARTICIPATE IN OR TO BE INCLUDED IN ANY CLASS ACTION LAWSUITS OR INCLUSION IN ANY MULTI-PARTY ACTIONS OR SUITS AGAINST US, ANY OF OUR AFFILIATES, SPONSORS, SUBSIDIARIES, VENDORS, EMPLOYEES, AGENTS OR ANY OTHER PERSON OR ENTITY ASSOCIATED THEREWITH.​
​
In other words, you have absolutely zero rights at all but they pretty much retain all of theirs. Typical Trump. Fact is, that more than likely would never hold up in court because any agreement that gives you no rights is null and void on its face.
Moving on, let's look at the
Privacy Policy
.
Most of it is typical. But there is this under section C How we use this data:
We may also work with data partners and advertising platforms to help increase the relevance of ads we provide to you. In doing so, we may use information representing an encrypted or hashed value derived from information we have received, such as your email address, in connection with these partners and platforms.​
​
There's your Cambridge Analytica verbiage right there. They follow it up with another statement here:
We may share information we receive or collect, such as when you give us permission through an affirmative election (for example, clicking "yes" in response to a message or email inquiring as to whether to "share my email with this advertiser"). We may also share information if we partner with a third party to provide services on our behalf, such as credit card processors, customer support, advertising services, or bulk email processors who may send out emails on our behalf. These companies are authorized to use your personal information only as necessary to provide these services to us. They are not authorized to use your personal information for their own, unrelated purposes.​
​
So, yeah. This is essentially Facebook on acid.