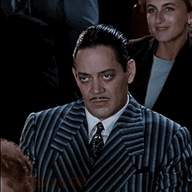 Grammar Fascist
Staff member
Dec 1, 2020
4,357
3,185
113
So first there's this:
Of course it's not a first amendment case at all and it's a total loser just like he is. But wait, there's more! He launches the lawsuit and then what does he do? He cranks up a new website to fund raise for the "defense fund" against big tech:
The America First Policy Institute established the Constitutional Litigation Partnership to restore the most fundamental rights of all Americans. Sign up for updates or share your story.
www.constitutionallitigationpartnership.com
As always, it's all about the grift. It just never, ever ends with this guy.