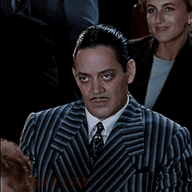 Grammar Fascist
Staff member
Dec 1, 2020
7,886
4,743
113
There's a big surprise.
Time remains to sell out the stadiums. But those familiar with the current sales pace say it lags behind other acts.
www.politico.com
Tickets went on sale for the events on June 14. While most seats are priced between $100 and $300, a "VIP Meet & Greet Package"
goes for more
than $8,500 and includes getting pictures taken with Trump and O'Reilly and a pre-show, 45
-
minute reception.​
​
In Orlando, where the duo is hosting an event at the 20,000-capacity Amway Center on Dec. 12, a box office employee for the arena said, "There's still a lot of tickets open." The person, who like others for this story insisted on anonymity to share confidential sales data, added: "We have concerts that are doing a lot better than this."​
​
For Trump's Houston event with O'Reilly at the 19,000-seat Toyota Center, home to the NBA's Houston Rockets, 60 to 65 percent of seats remain unsold, an employee with access to ticket sales information estimated.​
It's all going to wind up just like that overhyped rally in Arizona.