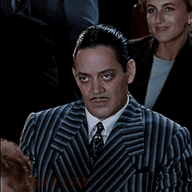 Grammar Fascist
Staff member
Dec 1, 2020
6,046
3,874
113
President Donald Trump, on the eve of facing a historic second impeachment trial for inciting the insurrection at the U.S. Capitol last week, is having trouble finding a legal team to defend him.
news.bloomberglaw.com
"I'm not terribly surprised that top tier conservative attorneys who a Republican president might normally turn to would not be interested in jumping on this particular grenade," said Keith Whittington, a politics professor at Princeton University. "Those who might have been sympathetic to defending the president in other contexts such as his first impeachment don't necessarily want to defend what he's done here -- both because they aren't easy to defend and they'll tarnish people's professional reputation down the road."
Well, well, well...You don't say!