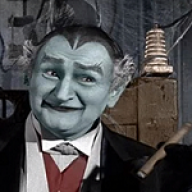 Dec 1, 2020
4,308
4,222
113
Former president Donald Trump is undoubtedly livid about major developments of the last few days, according to MSNBC host Lawrence O'Donnell. "Several deeply reported books have documented Donald Trump's rage," O'Donnell said at the outset of his show, The Last Word, on Tuesday night, adding...

www.rawstory.com
"How livid is Donald Trump tonight about the public revelation that the cowardly Donald Trump Jr. on Jan. 6 finally said what Donald Trump Jr. may have been trying to say for his whole life, but because he is Donald Trump Jr., he was not allowed to say it to his father," O'Donnell said. "He was allowed to say it to a guy working for his father, Mark Meadows."

Trump Jr.'s message to Meadows during the insurrection read, "He has to lead now."

"That is the cry from the deepest part of Donald Trump Jr.'s shallow heart, the hopeless cry from a cowardly son to a cowardly father who has never known how to lead," O'Donnell said. "Donald Trump has never known how to lead anyone, not his children, not his company, which is now under criminal investigation ... and certainly not his country."