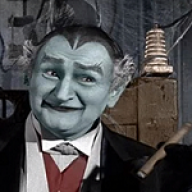 Dec 1, 2020
7,210
5,998
113
In 2019, a coalition of 32 environmental and Indigenous groups said they had sent letters to 27 insurance companies demanding they drop coverage of the Trans Mountain pipeline or refuse to provide policies for the expansion project, including lead liability insurer Zurich Insurance Group, based in Switzerland.

The coalition said Zurich had intended to continue its coverage of Trans Mountain, but the pipeline confirmed last July that Zurich had decided not to renew the policies.

"If the name of Trans Mountain's insurers is disclosed publicly, ongoing targeting and pressure on those insurers to stop insuring the pipeline are likely to result in material loss to Trans Mountain and its shippers in the form of higher insurance premiums (due to a smaller pool of insurers available to Trans Mountain) and challenges in maintaining adequate insurance coverage," said Trans Mountain in its letter to CER.