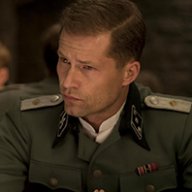 Dec 7, 2020
1,263
1,374
113
Staff and volunteers directly caring for children at new emergency sites don't have to undergo FBI fingerprint checks.
www.wowt.com
HOUSTON (AP) — The Biden administration is not requiring FBI fingerprint background checks of caregivers at its rapidly expanding network of emergency sites to hold thousands of immigrant teenagers, alarming child welfare experts who say the waiver compromises safety.
So no fingerprint FBI background checks at all. So anybody can get the job. So any racists, GOP piece of shit with 4 felony convictions with an axe to grind against immigrants which is pretty much fucking all of them can fuck up dozens of people before he's found out.