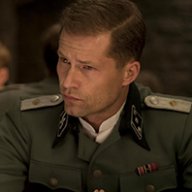 Dec 7, 2020
1,506
1,591
113
So check this shit out.
As the chaos continues in Afghanistan an Afghan-American living in Omaha is speaking out after being in the thick of the decades-long effort to bring peace and democracy to the country.
www.wowt.com
The guy that used to work with Karzai is now chirping in about how the Afghanistan thing is a debacle and he always planned on going back and shit. Here's a quote.
"When I fled Afghanistan I never thought that'd I'd never go back," said Feroz Mohmand.

Mohmand fled Afghanistan after exposing a plot against U.S. military in 2012. At the time he was a press aid to then President Hamid Karzai. "My plan was to hide, figure out what's going on and go back home. That is the country that we've been fighting for," said Mohmand, noting he didn't expect the fight to end with the Taliban taking over.
Really asshole? So you sat on your ass on government funds in Omaha for the last 9 years and were planning on springing back into action when exactly?
Keep your pie hole shut you craven coward. Living on our dime Monday morning quarterbacking a situation you hauled ass from in fear a decade ago? Yeah. Go fuck yourself.