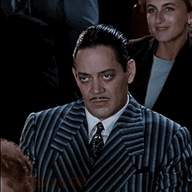 Grammar Fascist
Staff member
Dec 1, 2020
4,031
2,986
113
So, this is happening:
As FBI agents and local law enforcement descended on a house in Stone Mountain; an entire neighborhood was left confused and in shock.
www.cbs46.com
As the two men from the home were being questioned, neighbors said they saw computer hard drives and other equipment taken from the home and examined. They also said unmarked cars had been watching the home in the days prior to Thursday's raid.
FYI: Stone Mountain is where the Nazi's / White Supremacist always march.