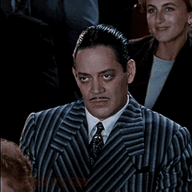 Grammar Fascist
Staff member
Dec 1, 2020
5,413
3,616
113
This issue of Popular Mechanics talks about the U.S. Army's new Super Long Range Cannon (SLRC). It's been in development for a few years now and is supposed to enter testing by 2023.

The estimated range is going to be 1,500 miles. For those keeping score, that's about 1,470 miles further than the most powerful battleship guns ever fired.

The problem with the cannon, according to Popular Mechanics, is that it is a towed gun so large that it requires paved roads (and pretty good ones at that) to be positioned. This isn't like a field Howitzer you can set up pretty much anywhere.

So that opens up a question: How could you best position this cannon on a global scale?

In a word: Battleships.

Of course, it wont be a battleship like the Iowa class or anything like that. It'll probably be a long, low profile ship along the lines of a stealth destroyer or missile frigate and carry 4 to 6 of these SLRC's.

You'd be able to park that battleship in international waters and hit pretty much any target you wanted with impunity.

It'll be interesting to see if it happens.