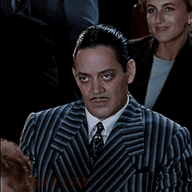 Grammar Fascist
Staff member
Dec 1, 2020
7,886
4,743
113
I'll probably catch hell for this, but:

I know Americans love to jump on a bandwagon, but that "interview" was a joke.

Did anybody but me find that to be very self-serving? It was clear from the outset that it was rehearsed, that Oprah was not an unbiased interviewer and that little to no details were given during the entire thing.

Somebody said this. I'm not going to say who said it. I'm not even going to say what they said. But they said something like...

That's not an interview. That's a gossip column.

And Americans at large are all swooning over it; proving once again how patently stupid we are.