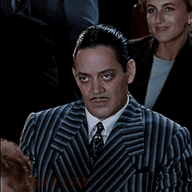 Grammar Fascist
Staff member
Dec 1, 2020
9,984
5,842
113
Are a complete joke, as expected. But some things are coming to light that I find interesting.
Guess who warning the FBI that an attack was coming? Parler. Yep, that Parler. They sent over several messages to the FBI that they thought (correctly, I might add) were seriously concerning. One of the said, ""Don't be surprised if we take the Capitol building. Trump needs us to cause chaos to enact the Insurrection Act."
Director Christopher Wray had not heard of those emails and said he would "look into it".
Meanwhile, republicans were up to their same stupidity: talking about the border, talking about voter fraud, you know...pretty much everything except what they were there to actually talk about.
Our government has become a completely dysfunctional shit show.