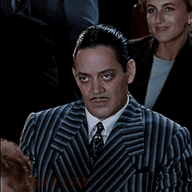 Grammar Fascist
Staff member
Dec 1, 2020
6,046
3,874
113
We all have at least several things that we say, "it's the best money I ever spent" about, but this one I truly believe just might be THE case in point.
I bought a pair of RedHead Bone Dry work boots from Bass Pro Shops in the summer of 1998. I was going to be doing field engineering the next few years, so I wanted something that was going to hold up.
They're Gortex lined, one of the first boots ever made that had that, and are inherently waterproof. They're cool in summer and warm in winter. The regular price on them was $129.00. I got them on sale for $99.99. (A good bit of money for a pair of boots today, let alone 22 years ago.)
Well, they just finally gave out.
Not the boots, but the laces that came in them. I've just replaced them with some laces from Danner. Here they are: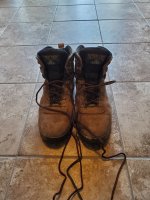 They're still water tight, still warm in winter and cool in summer. I've only replaced the foot liners (typically with Doctor Scholls every two years) and that's it. These boots built the Gwinnett Arena and the Gwinnett Data Center along with Tom Marney and his trusty HP32. They've been through hell.
They don't make these boots anymore. I guess we can all pretty much guess why.
They just don't make them like they used to.