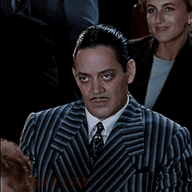 Grammar Fascist
Staff member
Dec 1, 2020
9,152
5,382
113
It's shocking to me that legislators have absolutely nothing better to work on than this:
The state Senate on Thursday is expected to pass a
bill
to limit "adult cabaret performances" on public property so as to shield them from the view of children, threatening violators with a misdemeanor and repeat offenders with a felony. It was passed by the Tennessee House last week and Gov. Bill Lee, a Republican, has said he will sign it.​
​
Once signed, the law would go into effect on July 1, 2023.​
​
Which begs the question: If the Rockette's decide to come to town, are they out as well?