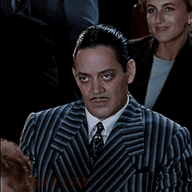 Grammar Fascist
Staff member
Dec 1, 2020
8,333
4,935
113
I can't believe I just found out about this today.
Frank Williams, the founder of one of Formula One's most successful and popular teams, has died at the age of 79.

www.espn.com
Williams founded the Williams F1 team in 1977 quickly turned the privateer outfit into one of the sport's best, competing and winning against some of the biggest manufacturers in motor racing. The team won nine constructors' championships and seven drivers' championships between 1980 and 1997 and has remained on the grid for over 40 years.
Godspeed, Sir Frank. You'll be sorely missed.