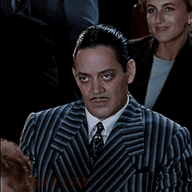 Grammar Fascist
Staff member
Dec 1, 2020
9,152
5,382
113
Just watched an interview with this idiot by George Stephanopoulos.

Who on earth would give that idiot a dime?

Seriously. He has a nasal, whiny, pipsqueak voice and says "like" every other word as if he's a 12 year old girl. He stammered over every question getting his lies straight.

Anybody that gave that idiot any money fully deserves what happened to them.