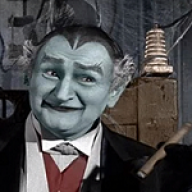 Dec 1, 2020
7,212
6,000
113
Giuliani was at the rally where President Donald Trump is accused of inciting an insurrection — and where Giuliani advocated "trial by combat."
www.businessinsider.com
Rudy Giuliani now says he won't be a part of President Donald Trump's impeachment defense team.

Calling himself a "witness," the president's personal attorney told

ABC News' chief White House correspondent, Jonathan Karl,

that he could not defend Trump against the charge of inciting an insurrection because he attended — and spoke at — the event at the center of the allegation.
darn paywall. If you hit esc fast enough the banner doesnt appear...