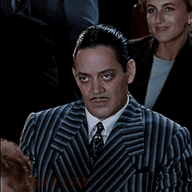 Grammar Fascist
Staff member
Dec 1, 2020
10,309
6,026
113
Photo by: WEAR
Gov. Ron DeSantis says during a news conference that Publix will begin distributing the COVID-19 vaccine in Florida's panhandle, Jan. 12, 2021, in Niceville, Fla.
Anybody that's be watching the news over the last year since Covid-19 hit should know how badly this thing has gone. Then President Trump completely downplayed it, called it a hoax, said it was under control, all while the virus slowly took over the entire nation.
In just 7 short months, Covid-19 became the leading cause of death in the United States. By far.
All of that said, hope arrived with the clearance of two vaccines. The problem though, once again, was Trump. He left it all to the states to figure out on their own how to go about doing anything.
That has been, for the most part, nothing short of a complete disaster.
It's no secret that Publix stores have long funded conservative party candidates. It's also widely known that they stand starkly against the legalization of marijuana and pretty much every liberal or progressive idea proposed by anybody.
Lately, they have given $670,000.00 to Adam Putnam. They threw 28,000 dollars at Trump's reelection campaign and another 25,000 dollars to Ron DeSantis reelection campaign as well.
Then, in December 2020, Publix decided to go all in with Ron DeSantis. They made 4 separate $25,000.00 donations to the Friends of Ron DeSantis PAC, which has raked in around 48 million dollars so far.
Next thing you know, just earlier this week,
Ron DeSantis announced that Florida was in partnership with Publix for vaccine rollout to Seniors
.
You don't have to be the second coming of Dick Tracy to figure this one out.
It's also not the first time by far that Publix has resorted to, shall we say, very shady and questionable moves. After all, they gave that $670,000.00 to Adam Putman who called himself "a PROUD NRA sellout" after the Parkland shooting that resulted in 17 deaths.
Full disclosure: I shop at Publix a good deal. I've never done any sort of homework on them until today. It's actually terrifying who they support, who they promote and who they give money to.
With most companies walking away from Trump and his toxic, insurrectionist brand, it seems that Publix is picking up the slack by going all in.