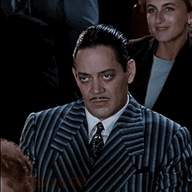 Grammar Fascist
Staff member
Dec 1, 2020
4,031
2,986
113
So this happened:
Investors bet right: Elon Musk mentioned dogecoin on "Saturday Night Live" during his opening monologue. Well, actually, his mom did.

www.cnn.com
Musk tweets about Dogecoin and it skyrockets in value. Musk jokes about Dogecoin on SNL and it instantly loses 25% of its value.
If you're invested in something that lives or dies based on what one person tweets, you're an idiot.