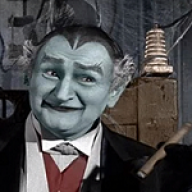 Dec 1, 2020
7,397
6,108
113
The Anti-Defamation League is calling for a criminal inquiry into Gab over accusations the conservative social media outlet enabled the Capitol riots.
A national anti-hate group is calling for the Department of Justice and the FBI to investigate a conservative social media company and its CEO over allegations that they may have "intentionally aided, conspired with or directed" rioters who attacked the U.S. Capitol on Jan. 6...
Although still a niche outlet, Gab has been gaining momentum since the election amid false allegations of fraud as President Donald Trump continues to claim that he won the election. When Trump incited his supporters to march on the Capitol on Jan. 6, they took action by bashing into the building.