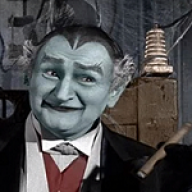 Dec 1, 2020
7,397
6,108
113
The 50-49 vote took place under the budget-reconciliation process, which allows Democrats to pass a plan without the 60 votes usually needed.
www.businessinsider.com
Senate Republicans issued a mass rebuke of President Joe Biden's $1.9 trillion coronavirus rescue package on Tuesday night, with none voting to advance it.
In a strict party-line vote, all 50 Senate Democrats voted to advance a budget resolution to speed the aid package through Congress without Republican support. Forty-nine Republicans voted against the resolution. Republican Sen. Pat Toomey of Pennsylvania was absent because of snow.
The phrase "No Republicans" was trending on Twitter after the vote.