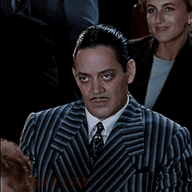 Grammar Fascist
Staff member
Dec 1, 2020
6,082
3,899
113
Remember David Purdue? The senator from Georgia that was caught insider trading on covid-19 information that nothing ever came of and then lost his seat to John Ossoff in a runoff after he refused to go full Trumpster?
Well, he's running for Governor against Kemp for the republicans and he's backed by Trump. Here's a new spot against him paid for by the Kemp camp:
They are eating their own. The only saving grace they have is that the stupid democrats are running the mother of all the election suppression / stolen / fraud lies, Stacey Abrams, against them. So either way, a republican is sure to win.