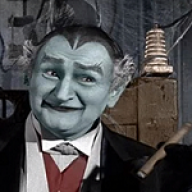 Dec 1, 2020
4,311
4,224
113
For the first time in history, a spacecraft has touched the Sun. NASA's Parker Solar Probe has now flown through the Sun's upper atmosphere – the corona – and sampled particles and magnetic fields there.
www.nasa.gov
Excellent video:
https://www.reddit.com/r/nextfuckinglevel/comments/rhip0p
So way back when:
On May 18, 2018, a memory card containing over a million names submitted by the public was installed onto NASA's Parker Solar Probe spacecraft before its historic journey to the Sun.
www.nasa.gov
I'm on it. I got my certificate way back when. I'll try to post a pic when i can access the broken pc again.