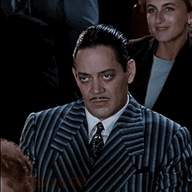 Grammar Fascist
Staff member
Dec 1, 2020
4,016
2,973
113
What is it with republicans and their inability to back up their mouths? You'll no doubt remember that when Rudy Giuliani and Sidney Powell were sued by Dominion they both went into hiding, making Dominion hire private investigators to find them and serve them.
Well, Mo Brooks of Alabama is following suit. (pun intended) Eric Swalwell (D. California) filed suit against Mo over his actions leading up to January 6th. Since then, Mo Brooks has been missing in action so much to the point that Swalwell's attorneys are having to hire PI's to find him.
Republican Rep. Mo Brooks is avoiding a lawsuit from his Democratic colleague Rep. Eric Swalwell that seeks to hold him accountable for the January 6 Capitol insurrection -- so much so that Swalwell's attorneys hired a private investigator to find him.

www.cnn.com
"Counsel spoke to two different staff members on two separate occasions, and each time was promised a return call that never came," Swalwell's attorneys wrote on Wednesday.​
​
Following the Swalwell team's calls, they emailed, too. "Neither Brooks nor any member of his staff has responded to his request," their filing said.​
​
"Plaintiff had to engage the services of a private investigator to attempt to serve Brooks personally -- a difficult feat under normal circumstances that has been complicated further in the wake of the January 6 insurrection at the Capitol that Defendants incited," Swalwell's court filing continued. "Plaintiff's investigator has spent many hours over many days in April and May at locations in multiple jurisdictions attempting to locate and serve Brooks, to no avail."​
​
Seriously. Grow the hell up. All you're doing is tacking on court costs that you are going to have to pay. A judge has OK'd the use of Federal Marshals to find Brooks, but not serve him. So a PI will be in touch with the U.S. Marshalls so that when they find him he can come and serve him.
What a total waste of life that worm is.