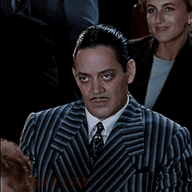 Grammar Fascist
Staff member
Dec 1, 2020
9,980
5,841
113
It's fitting I guess that the worst president in history is married to the worst first Lady in history.
Not only did she rip up the rose garden and replace it with concrete, but she didn't bother interrupting her photo shoot while the capital was being assaulted.
What's more, she writes a release about the victims who died and makes it all about her.
First lady Melania Trump mourned the lives lost -- first of the rioters and then the Capitol Police officers -- from last week's attack, cast herself as a victim of "salacious gossip" but placed no responsibility for the domestic terrorism on husband President Donald Trump or his rhetoric.

www.cnn.com
Some folks may not know this: the rose garden was a very special place. When a first Lady passes away, their family is invited to plant a new rose bush in the rose garden on her behalf.
Knowing that, Melania destroyed it. It was HER house, HER garden and by God she didn't want any other first Lady anywhere near it.
And now this article. SHE feels mistreated. SHE is a victim. Not the nation, not our democracy, not the 5 dead.
Not the former first ladies she disrespected, not the memory of Jackie Kennedy and the legacy she created for all first ladies to come.
Her.
I hope Dr. Biden restores Jackie Kennedy's rose garden along with the clippings of the rose bushes of the former first ladies.
I then wouldn't mind never seeing Melania Trump's decendents being invited to plant a rose bush on her behalf.
Maybe a doormat at the entry would be more appropriate.