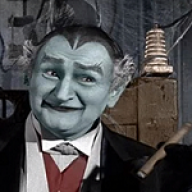 Dec 1, 2020
7,397
6,108
113
The deal is the second-largest cash settlement in United States history, trailing only the $246bn tobacco deal in 1998.

www.aljazeera.com
A group of state attorneys general in the United States has unveiled a landmark $26bn settlement with major US drug companies accused of fuelling a deadly nationwide opioid epidemic, but some states were cool on the agreement.

Under the settlement proposal released on Wednesday, the three largest US drug distributors – McKesson, Cardinal Health and AmerisourceBergen – are expected to pay a combined $21bn, while drugmaker Johnson & Johnson would pay $5bn.

"There's not enough money in the world frankly to address the pain and suffering," said Connecticut Attorney General William Tong, who added however that the money will "help where help is needed".

The deal was the second-largest cash settlement ever, trailing only a $246bn tobacco agreement in 1998, and the largest unveiled in a multiyear legal effort to hold the industry accountable for the opioids crisis, which has caused more than 500,000 deaths in the US across the last 20 years.