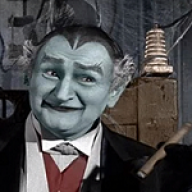 Dec 1, 2020
2,752
3,088
113
A federal judge has ordered the Department of Justice (DOJ) to release a March 2019 legal memo clearing former President Trump of potential obstruction of justice charges following the Mueller investigation, with the judge accusing former Att
thehill.com
A federal judge has ordered the Department of Justice (DOJ) to release a March 2019 legal memo clearing former

President Trump

of potential obstruction of justice charges following the Mueller investigation, with the judge accusing former Attorney General William Barr and agency lawyers of deceiving the public.

District Judge

Amy Berman Jackson

on Monday ordered the DOJ to release the legal memo within two weeks in response to a Freedom of Information Act lawsuit filed by the liberal watchdog group Citizens for Ethics and Responsibility in Washington (CREW).

The DOJ had argued in court that the full memo — portions of which have already been released — should be withheld because it falls under exceptions to the public records law for attorney-client privilege and deliberative government decisionmaking.