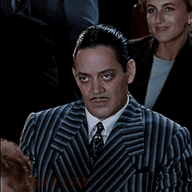 Grammar Fascist
Staff member
Dec 1, 2020
10,309
6,026
113
Nonfarm payrolls were expected to increase by 500,000 in September, according to economists surveyed by Dow Jones.

www.cnbc.com
Nonfarm payrolls rose by just 194,000 in the month, compared to the Dow Jones estimate of 500,000, the Labor Department reported Friday. The unemployment rate fell to 4.8%, against the expectation for 5.1%.​
So here we are with this alleged "booming economy" that is horrifically short on workers which is causing shortages everywhere and yet somehow nobody is going to work.
This means one of three things:
The entire economy is complete bullshit.
The entire jobs report and unemployment levels are complete bullshit.
All of the above.