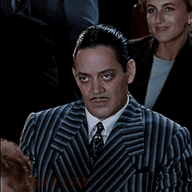 Grammar Fascist
Staff member
Dec 1, 2020
7,787
4,707
113
A lot has happened over the last few months for all of us. Life as we know it is completely different. As I type this, over 86,000 have lost their lives, over 36 million people have lost their jobs, countless thousands of small business have been lost and at this moment in time there seems to be no end in sight.
But there is blame. Lots of it. Depending on who you ask, you can find any number of nations, people, entities, gods, religions, cartoon characters and many more things to blame.
No nation is perfect. No nation ever has been. There isn't a nation on this planet now or at any time in the past that doesn't have at least one skeleton in its closet.
But there is a such thing as blame, to be sure. To hear the President of the United States tell it, it's everybody else's fault on earth except his. He started off blaming democrats for a hoax, them Obama, then China, then Obama again and now he's back on to China and Obama simultaneously.
Well, we all know for sure it isn't Obama's fault. He left a plan in place and a team to help execute it. Trump threw it in the garbage like he did everything else he could that Obama did. He's still trying, as unbelievable as it seems, to get rid of Obamacare in the middle of an historic pandemic.
Trump's racism knows no limit. That a black man accomplished anything is simply unlivable to Trump, so he tries to erase everything president Obama did to make himself look better.
But that's a story for another day.
Other than blaming Obama, Trump has turned his full focus, and that of his harbingers of false statements Fox News, into a full blown propaganda campaign against China.
According to Trump and his cronies, China is completely to blame. Trump alleges that China lied about the virus, that they hid the virus for months and months, that they never told anybody about it and that by doing that they put the United States and the world at risk.
So China is the real villain and should be punished world wide for the United States having 29% of the worlds deaths from Covid-19 when we only have 4.25% of the people on earth.
Actually, no. It isn't. At all. It's not China's fault. It's not Obama's fault. This is entirely Trump's fault. The following is a timeline of events that lay out everything. In advance, these sources come from:
Reuters
National Public Radio
The World Heath Organization
The Centers for Disease Control
December 31, 2019​
China alerts the World Health Organization that it has several cases of an unusual pneumonia in Wuhan Province. The virus that was causing it was unknown.
January 1, 2020​
Discovering that a number of those infected with the unknown virus all worked at the Huanan Seafood Wholesale Market, China shuts the market down.
Number of infections hits 40. Scientist go to work trying to identify the virus and its origin.
January 5, 2020​
Chinese Officials rule out the possibility that the virus was a recurrence of the SARS virus that killed over 700 people in 2002-2003.
January 6, 2020​
The Center for Disease Control in Atlanta issues a travel advisory for Wuhan, China. The CDC's Level 1 advisory tells travelers to "practice usual precautions." It added: Travelers to Wuhan "should avoid living or dead animals, animal markets, and contact with sick people." (Source)
January 7, 2020​
China alerts the WHO that they have identified the virus. It is a novel virus of the coronavirus family (the same family as that of the common cold as well as the SARS virus) and it is named 2019-nCoV.
The CDC announces it is following/monitoring the virus closely but that there are no known cases in the United States.
January 11, 2020​
China releases the genetic sequence of the virus to the world, allowing scientist world wide to begin researching and developing testing for the virus and a possible vaccine.
China announces its first death from the virus: a 61-year-old man who had purchased goods from the Huanan Seafood Wholesale Market.
January 13, 2020​
The WHO announces a case of Covid-19 in Thailand. It was a woman who had recently arrived from Wuhan, China. It is the first case known outside of China.
January 16, 2020​
The CDC holds a briefing on the virus and it is announced that the United States will begin screening people who arrived from or had passed through Wuhan, China.
January 17, 2020​
China reports a second death in Wuhan.
The CDC announced "enhanced screening" for all people arriving from Wuhan, China at LAX, SFO, and JFK airports.
"This is a serious situation. We believe the current risk from this virus to the general public is low. The situation could indeed change quickly. Therefore, we are taking a cautious approach to this outbreak and we're preparing ourselves to respond quickly to any new developments."
Dr. Nancy Messonnier of the CDC
January 20, 2020​
China reports a third death and 200 additional cases of the virus.
China confirms cases in Beijing, Shanghai and Shenzhen.
China confirms human to human transmission of the virus.
January 21, 2020​
First case of Covid-19 confirmed in the United States. It is a 35-year-old man in Seattle, Washington just back from visiting family in Wuhan.
January 22, 2020​
"We have it totally under control. It's one person coming in from China, and we have it under control. It's going to be just fine."
Donald J. Trump in interview with CNBC
January 23, 2020​
China puts the cities of Wuhan, Xiantao and Chibi in Hubei province under effective quarantine. All air and rail travel in or out is stopped.
The WHO says that the outbreak doesn't constitute a public emergency of international concern and there was "no evidence" of the virus spreading between humans outside of China.
January 24, 2020​
"China has been working very hard to contain the Coronavirus. The United States greatly appreciates their efforts and transparency. It will all work out well. In particular, on behalf of the American People, I want to thank President Xi!"
President Donald J. Trump on Twitter
January 29, 2020​
The Coronavirus Task Force is created headed by Alex Azar of the Department of Health and Human Resources.
January 30, 2020​
The WHO declares Covid-19 as "a public health emergency of international concern.
China's death toll reaches 170 with over 7,700 cases.
"We only have five people. Hopefully, everything's going to be great. They have somewhat of a problem, but hopefully, it's all going to be great. But we're working with China, just so you know, and other countries very, very closely. So it doesn't get out of hand. But it's, you know, it's something that we have to be very, very careful with, right? We have to be very careful."
President Donald J. Trump at a campaign rally in Des Moines, Iowa
January 31, 2020​
Trump issues an executive order blocking entry to the US from anyone who has been in China in the last 14 days. It does not apply to US residents and family members or spouses of US residents or citizens. The law doesn't become effective until February 2nd.
HHS Secretary Azar declares the coronavirus a public health emergency.
"I want to emphasize that this is a serious health situation in China, but I want to emphasize that the risk to the American public currently is low."
CDC Director Robert Redfield at a coronavirus task force briefing
February 2, 2020​
The Philippines report the first death from Covid-19 outside of China. He was a Chinese man from Wuhan.
"We pretty much shut it down coming in from China."
President Donald J. Trump in an interview with Sean Hannity, when asked how concerned he was about the coronavirus.
February 3, 2020​
"We expect to find additional cases of novel coronavirus infection in the United States. We expect to see more cases of person-to-person spread among close contacts."
Dr. Nancy Messonnier of the CDC in a briefing with reporters.
February 4, 2020​
The Food and Drug Administration gives emergency use to CDC test kits for Coronavirus.
"We are coordinating with the Chinese government and working closely together on the coronavirus outbreak in China. My administration will take all necessary steps to safeguard our citizens from this threat."
President Donald J. Trump in his State of the Union Address.
February 5, 2020​
The CDC begins shipping test kits for the coronavirus to select labs. It is soon discovered that one of the elements in these test kits is faulty.
The United States Senate acquits President Trump in his impeachment trial.
February 6, 2020​
Malaysian authorities report the country's first known human to human transmission.
The number of people infected with Covid-19 in Europe hits 30.
February 7, 2020​
Li Wenliang, the doctor that was the first to sound the alarm over the coronavirus in China, dies of it.
Hong Kong announces prison sentences for anyone breaking quarantine rules.
February 9, 2020​
The death toll in China surpasses that of the 2002-03 SARS epidemic as they reach 811 deaths and 37,198 infections.
An investigative team led by experts from the WHO departed for China.
February 10, 2020​
The death toll in China speeds up as they reach 908 confirmed deaths and a total of 40,171 infections.
"Looks like by April, you know, in theory, when it gets a little warmer, it miraculously goes away. I hope that's true. But we're doing great in our country. China, I spoke with President Xi, and they're working very, very hard. And I think it's going to all work out fine."
President Donald J. Trump at a campaign rally in Manchester, New Hamshire.
February 11, 2020​
The WHO announces that the disease caused by the new coronavirus would be called "COVID-19".
"In our country, we only have, basically, 12 cases and most of those people are recovering and some cases fully recovered. So it's actually less."
President Donald J. Trump in an interview with Geraldo Rivera.
February 12, 2020​
"We can and should be prepared for this new virus to gain a foothold in the U.S. The goal of the measures we have taken to date are to slow the introduction and impact of this disease in the United States, but at some point, we are likely to see community spread in the U.S."
Dr. Nancy Messonnier of the CDC in a briefing with reporters.
February 13, 2020​
Japan confirms its first death from Covid-19.
February 14, 2020​
Egypt becomes the firsts country in Africa to announce a case of Covid-19.
France becomes the first Nation in Europe to report a death from Covid-19.
February 16, 2020​
Taiwan reports its first death from Covid-19.
February 19, 2020​
Just hours after reporting its first cases of Covid-19, Iran reports its first deaths from the virus.
February 21, 2020​
Israel reports its first confirmed case of Covid-19.
Death toll in China passes 2,000 with over 70,000 confirmed cases.
February 23, 2020​
Italy confirms it's third death.
Italy effectively shuts down the Venice Carnival and suspends all sporting events.
February 24, 2020​
The Stock Market drops 1,000 points on coronavirus fears.
The Trump administration asks Congress for $2.5 billion in emergency funding to combat the spread of the coronavirus. Congressional Democrats and even some Republicans immediately say this isn't enough.
"The Coronavirus is very much under control in the USA. We are in contact with everyone and all relevant countries. CDC & World Health have been working hard and very smart. Stock Market starting to look very good to me!"
President Donald J. Trump Tweet.
February 25, 2020​
Iraj Harirchi, Iran's Deputy Health Minister, confirms he has Covid-19 just a day after giving a briefing on it.
February 26, 2020​
The first known case of community transmission of the coronavirus is identified in California. The person never traveled to any hotspot and had no contact with anyone known to be sick from Covid-19.
President Donald J. Trump names Vice President Pence to lead the coronavirus response, replacing Azar as the top official on the coronavirus task force.
"The degree of risk has the potential to change quickly, and we can expect to see more cases in the United States."
Alex Azar
"When you have 15 people, and the 15 within a couple of days is going to be down to close to zero, that's a pretty good job we've done."
President Donald J. Trump during a coronavirus briefing.
February 28, 2020​
"We will use the Defense Production Act as necessary to enable that our contracts go to the front of the line on contracting. So that is an authority that we have, and we intend to use it to acquire anything that we need to acquire. We won't use it unnecessarily, of course. We don't want to be disruptive if that's not needed. But if we need to, we will use it. We won't hesitate."
Alex Azar in a briefing with reporters.
"The reason you're seeing so much attention to it today is they think this is going to be what brings down the president. That's what this is all about."
Then White House Chief of Staff Mick Mulvaney at the CPAC Conference.
"Now the Democrats are politicizing the coronavirus. One of my people came up to me and said, 'Mr. President, they tried to beat you on Russia, Russia, Russia.' That didn't work out too well. They couldn't do it. They tried the impeachment hoax. That was on a perfect conversation. They tried anything, they tried it over and over. And this is their new hoax."
President Donald J. Trump at a campaign rally in North Charleston, South Carolina.
February 29th, 2020​
In an effort to increase testing capacity, the FDA allows Universities and State Lab facilities to start developing their own testing methods.
Health officials confirm the first death from Covid-19 in the United States. (It is later found that two deaths occurred earlier in the month.)
Trump suspends travel to the U.S. by people who have been in Iran in the previous 14 days. There are exceptions, including for U.S. citizens.
March 3, 2020​
Vice President Mike Pence announces the CDC will issue new guidelines that say anyone can be tested for Covid-19, subject to a doctor's orders. The truth is far different as most states do not have the ability to test even all of those with symptoms.
March 4, 2020​
House of Representatives passes an 8.3 billion dollar emergency bill to help fight Covid-19.
President Trump faces increasing criticism for his administration's lack of response to the virus. The president criticizes the Obama administration in an interview with TV network Fox News, saying the Obama administration "didn't do anything about" swine flu. (This statement is, of course, completely false.)
March 5, 2020​
Saudi Arabia announces its first case of Covid-19.
"Gallup just gave us the highest rating ever for the way we are handling the CoronaVirus situation. The April 2009-10 Swine Flu, where nearly 13,000 people died in the U.S., was poorly handled."
President Donald J. Trump on Twitter
March 6, 2020​
Trump signs the 8.3 billion dollar Covid-19 response bill into law. It is more than three times the amount the Trump administration had suggested.
"Anybody that wants a test can get a test. That's what the bottom line is."
President Donald J. Trump on a tour of the CDC in Atlanta. This was false. At that time the national testing capacity was only 75,000 people per day.
March 8, 2020​
Saudi Arabia locks down the eastern Qatif region and closes all schools and universities across the country until further notice.
March 10, 2020​
Lebanon and Morocco announce their first deaths from Covid-19.
"This was unexpected. And it hit the world. And we're prepared, and we're doing a great job with it. And it will go away. Just stay calm. It will go away."
President Donald J. Trump in a press conference.
March 11, 2020​
The WHO declares Covid-19 a global pandemic.
Trump restricts travel from 26 European nations. As with the previous travel bans, there are exceptions for U.S. citizens and others. Initially, the United Kingdom and Ireland are exempt from the ban. They are later added albeit with the same exemptions for U.S. citizens and others.
Turkey, Ivory Coast, Honduras, Bolivia, Democratic Republic of the Congo, Panama and Mongolia confirmed their first cases.
In Qatar, infections jumped drastically from 24 to 262 in a single day.
"Bottom line, it's going to get worse."
Dr. Anthony Fauci, director of the National Institute of Allergy and Infectious Diseases
"The vast majority of Americans, the risk is very, very low."
President Donald J. Trump in an oval office address to the American Public.
March 12, 2020​
The FDA authorizes the use of privately developed Covid-19 test kits for the first time.
March 13, 2020​
Washington Governor Jay Inslee closes all schools in the state and bans gatherings over 250 people.
Trump declares a national emergency and calls on states to request a "major disaster" designation as well. (Within the month, all 50 states will have a national disaster designation, something President Trump brags about as if it's a triumphant accomplishment.)
March 15, 2020​
Kazakhstan, the Philippines and Austria tightened restrictions in a bid to contain the pandemic.
"We will have 1.9 million of these high-throughput tests available this week with numerous labs, up to 2,000, starting to turn the lights on beginning this week."
– 1.9 million test weren't completed until April, 6th, just over three weeks later.
Admiral Brett Giroir, the testing czar at the Department of Health and Human Services.
March 16, 2020​
Six San Francisco Bay Area counties announce a "shelter in place" order to reduce the spread of the Covid-19.
Trump announces his task force's "15 days to slow the spread" social distancing guidelines for all Americans.
"My administration is recommending that all Americans, including the young and healthy, work to engage in schooling from home when possible. Avoid gathering in groups of more than 10 people. Avoid discretionary travel. And avoid eating and drinking at bars, restaurants and public food courts. If everyone makes these critical changes and sacrifices now, we will rally together as one nation and we will defeat the virus. And we're going to have a big celebration all together. With several weeks of focused action, we can turn the corner and turn it quickly."
President Donald J. Trump on releasing "his" social distancing guidelines.
March 17, 2020​
"We're getting rid of this virus. That's what we're doing. That's the best thing we can do. By the way, for the markets, for everything — it's very simple, very simple solution. We want to get rid of it. We want to have very — as few deaths as possible. This is a horrible thing."
President Donald J. Trump during a Covid-19 briefing.
March 18, 2020​
Australian Prime Minister Scott Morrison declared a "human biosecurity emergency" in the country. It is the first time any such declaration had ever been made.
Chile and Guatemala shut down their borders hoping strict measures would curb the spread of the virus.
President Trump announces he'll be invoking the Defense Production Act "just in case we need it."
March 19, 2020​
California Governor Gavin Newsom issues a statewide "shelter in place" order.
March 21, 2020​
As Europe became the new epicenter of the global pandemic and with Italy reporting 4,825 fatalities and 53,578 cases, the European Union took the unprecedented step of suspending rules on public deficits. This gave all EU members the ability to inject money into their own economies to help against the pandemic without penalty.
March 22, 2020​
Ohio Governor Mike DeWine issues stay-at-home order. Over the course of the following week, numerous other states will do the same, telling residents they must stay home except for essential functions.
"WE CANNOT LET THE CURE BE WORSE THAN THE PROBLEM ITSELF. AT THE END OF THE 15 DAY PERIOD, WE WILL MAKE A DECISION AS TO WHICH WAY WE WANT TO GO!"
President Donald J. Trump on Twitter. All caps are his typing.
March 23, 2020​
"America will again, and soon, be open for business — very soon — a lot sooner than three or four months that somebody was suggesting. A lot sooner. We cannot let the cure be worse than the problem itself. We're not going to let the cure be worse than the problem."
President Donald J. Trump at a task force briefing.
March 24, 2020​
"Easter is a very special day for me. And I see it sort of in that timeline that I'm thinking about. And I say, wouldn't it be great to have all of the churches full?"
President Donald J. Trump in a Fox News interview.
March 25, 2020​
"Nobody would ever believe a thing like that's possible. Nobody could have ever seen something like this coming, but now we know, and we know it can happen and happen again."
President Donald J. Trump at a task force briefing.
---
It goes on and on from that point to present day in much the same way. Looking at the facts of what was said, what was done, what was not done and all things in between from around the planet it's clear to see the pattern:
Everybody else on the planet worked their buts off while Donald Trump pretended it was a hoax, then it was nothing, then it was something but not that bad, then it was bad but not catastrophic…
And on and on and on to where we are today.
Did China make mistakes?
Of course they did. They made the critical mistake that many of us do: they assumed they knew where it came from and how to handle it.
They didn't.
When it comes to something like that in life, we all make the same mistakes. But one thing is crystal clear: when China found out they were wrong, they very quickly rang the alarm bells and got to work.
The world had access to the genetic sequence of the virus provided by China on January 11th. Even up to March 25th, President Trump hadn't taken any real measures to do anything at all.
He still hasn't. Governors nation wide have been left essentially on their own during this entire thing.
It's shameful. It's beyond shameful, it's flat out embarrassing.
For all of the faults China may have, for all of the grievances anybody may have with China, this one isn't on them. What this virus has done to the United States is not the fault of China.
This is all on Donald J. Trump. His complete failure to act from the beginning to the present day has destroyed us. God only knows what Trump's complete bungling of this situation has done to other nations, including our neighbors in Canada and Mexico.
So, President Trump, sell your story someplace else. We're not buying it here. Although your followers may have the memory of a squirrel, we certainly do not.
This disaster is on you and you alone. The only hope is that someday, you'll have to answer for it like 86,000 Americans so far have had to.