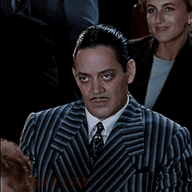 Grammar Fascist
Staff member
Dec 1, 2020
7,891
4,746
113
So there's this:
Mark Ridley-Thomas also moved $100,000 from a campaign committee through USC and eventually into the account of a nonprofit that employed his son, the indictment alleges.
www.politico.com
Los Angeles City Councilmember Mark Ridley-Thomas was indicted on federal charges Wednesday for his role in an alleged bribery scheme that landed his son a professorship at USC.​
​
Federal prosecutors
alleged in a 20-count indictment
that Ridley-Thomas helped direct funding and contracts to USC's school of social work while serving on the Los Angeles County Board of Supervisors. In exchange, his son, former state lawmaker Sebastian Ridley-Thomas, was guaranteed graduate school admission and a paid teaching position by the school's then-dean, Marilyn Louise Flynn.​
​
This is really the same exact behavior that went on at USC with several people involved in the College Admissions Scandal involving four different cases.
At what point do colleges start getting cut off from Federal Funds and lose their accreditation for this crap? It's clear that the colleges are simply turning a blind eye to it all in order to make money.
You can't have this many bad actors in one place without that one place being just as culpable for it all.
It's far past time for these big name colleges to start being shut down if they've gotten so big that they can no longer run their own admissions programs without blatant, wanton and rampant corruption.