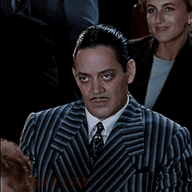 Grammar Fascist
Staff member
Dec 1, 2020
10,309
6,026
113
So I went to the doctor yesterday because I've had shortness of breath the last couple days. I tested negative for Covid, but a chest X-ray looked like I was cooking up an upper respiratory infection so they put me on antibiotics and steroids.
I hate steroids. I can never sleep when I'm on them. At any rate, so I'm up late watching TV and this guy
Jamie Oliver
comes on and starts cooking a roasted head of cabbage. Then he makes an asparagus quiche. On and on he goes; no meat. It all looked SO good.
That was some vegetable cooking I could really get behind.