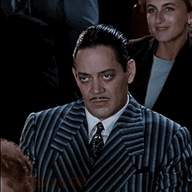 Grammar Fascist
Staff member
Dec 1, 2020
4,371
3,187
113
Last night I was loading the dishwasher after dinner and somehow sliced the end of my index finger open.

So now I can't type worth a damn and have to use my middle finger when using my phone.

My wife walked by and asked, "Are you so mad at someone you're throwing them the bird as you text?"