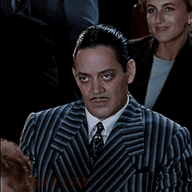 Grammar Fascist
Staff member
Dec 1, 2020
7,787
4,707
113
That you have to hide your cookies in the back of your underwear drawer underneath your boxers?
Mine has.
My daughter is coming home tonight (by way of her boyfriend) to stay a few days as she has the surgery to remove the pins from her broken hand tomorrow. So of course I went grocery shopping. For sweets I bought:
Two containers of Edys Ice Cream
One party sized package of Double Stuffed Oreos.
Two party sized packs of Chips Ahoy chocolate chunk cookies.
Two packs of Pepperidge Farm Macadamia Nut Cookies (mine)
Now, any other time I can just buy the Oreos (my son) and my cookies and just leave my cookies in the top of the cupboard and I'm safe.
But with my daughter here? No freaking way.
Last time she and her boyfriend were here, they cleaned me out of my cookies by the time I got back from taking out the garbage.
It's a sad, sad state of affairs.