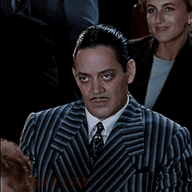 Grammar Fascist
Staff member
Dec 1, 2020
10,309
6,026
113
An excerpt from Episode 4:
"These things aren't panning out," Barr told the president, standing beside his chief of staff Will Levi. "The stuff that these people are filling your ear with just isn't true." Barr explained that if Trump wanted to contest the election results, the president's internal campaign lawyers would have to do it.​
​
The Justice Department, he continued, had looked at the major fraud allegations that Trump's lawyers had leveled. "It's just bullshit," Barr told the president. Cipollone backed up Barr by saying the DOJ was investigating these claims.​
​
Full article:
https://www.axios.com/trump-barr-re...ils-b33b3788-e7e9-47fa-84c5-3a0016559eb5.html