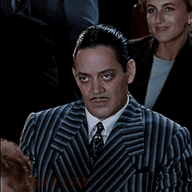 Grammar Fascist
Staff member
Dec 1, 2020
7,886
4,743
113
Retired Coach Mark Richt is a man I loved to hate. Long time coach of the UGA Bulldogs, and me being a GT man, made him public enemy number one.
But he's always been a class act. A good man, a good coach and someone that you hoped like hell your son would have as a mentor if you ever had a son in sports.
He has been diagnosed with Parkinson's disease.
Godspeed and good luck, coach!
Former coach Mark Richt opened up Wednesday on the various challenges he has faced since being diagnosed with Parkinson's disease, including fatigue, problems with balance and motor skills issues.

www.espn.com