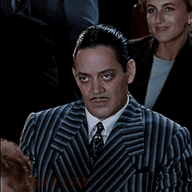 Grammar Fascist
Staff member
Dec 1, 2020
9,152
5,382
113
So there's this:
GOP Rep.-elect George Santos is facing growing condemnation from House Democrats, some of whom have called on him to step aside, and even from some corners of the GOP, with at least one of his fellow incoming Republicans calling for him to face an ethics investigation. House GOP leadership...

www.cnn.com
And here's the skinny:
Santos has admitted to fabricating sections of his resume – including his past work experience and education – and has apologized but says he intends to serve in Congress.​
​
Castro called for Santos to be investigated by authorities and argued if the New York Republican is allowed to serve in Congress after lying about his resume, "There will be more who seek office up and down the ballot who will believe that they can completely fabricate credentials, personal features and accomplishments to win office."​
​
Democratic Rep.-elect Dan Goldman of New York, a former federal prosecutor, called Santos a "total fraud." He criticized House Republicans, saying, "Congress also has an obligation to hold George Santos accountable, but it is sadly clear that we cannot trust House Republicans to initiate an investigation in the House Ethics Committee."​
​
So what all did this asshole claim?
Well, for starters, he said he was Jewish. He described himself as "a proud American Jew" in a document he sent to Jewish groups during his campaign. Fun fact: he is not Jewish. Now he's saying he never claimed to be Jewish. Here's his response:
"I never claimed to be Jewish. I am Catholic. Because I learned my maternal family had a Jewish background I said I was 'Jew-ish.'"
He also claimed to have graduated from Baruch College and New York University. He never attended either school. In fact, he never went to college at all.
He also claimed that he had worked for Goldman Sachs and Citigroup. He never so much as set foot in either.
So now this asshat is going to be "sworn in" to congress. What the hell is the point? He's a habitual liar. What's the point of having him swear to anything at all?