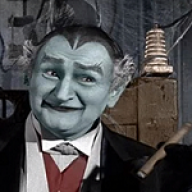 Dec 1, 2020
6,520
5,585
113
SEC just posted ia-6261
exemption approval for J.P. Morgan from "pay to play" rule that combats investment adviser campaign contributions to elected officials in order to influence the award of contracts to manage public pension plan assets + other gov investment accounts
https://preview.redd.it/2g1bdo564mo...ed&s=e1d2bbac07c60ba21325fccfcc3c565b525e5ade
that the proposed exemption is appropriate in the public interest and consistent with the protection of investors and the purposes fairly intended by the policy and provisions of the Act.
Background:
The Securities and Exchange Commission ("SEC" or "Commission") approved a new rule on June 30, 2010 to address so-called "pay to play" practices in which investment advisers make campaign contributions to elected officials in order to influence the award of contracts to manage public pension plan assets and other government investment accounts.

The rule is intended to combat pay to play arrangements in which advisers are chosen based on their campaign contributions to political officials rather than on merit. The potential for fraud to invade the various, intertwined relationships created by pay to play arrangements is without question, and the new rule is meant to reduce the occurrence of fraudulent conduct resulting from these practices and to protect public pension plans, beneficiaries, and other investors from the resulting harms. Pay to play practices often are not explicit, but have been widely reported.