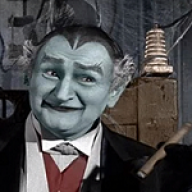 Dec 1, 2020
4,284
4,208
113
Trump Media and Technology Group has yet to launch a single product, but FINRA and the SEC are already interested.

gizmodo.com
Donald Trump's effort to launch a MAGA-centric tech firm to rival the likes of Google and Facebook landed a new CEO on Monday. It also disclosed that it's under investigation by the feds.

Trump Media and Technology Group (TMTG) will be helmed by Representative Devin Nunes, a Trump sycophant whose previous experience in the tech world mostly consists of an unsuccessful lawsuit against Twitter over a parody account titled "Devin Nunes's Cow." Nunes will be resigning from Congress to become CEO of the company, which is currently merging with a special purpose acquisition company (SPAC) named Digital World Acquisition Corp (DWAC), starting in January 2022. It's that deal which the feds are apparently frowning on.